Cascade Home Sales & Loans was formed on the basis of providing more options, better pricing and better service than what the huge national companies could offer. Founder, Jase Stefanski has worked at four of those national companies and 3 of them are out of business. Jase has learned from many of the mistakes that those large companies made and committed himself to providing a level of service that he could control. He has had well over 2000 successful real estate transactions and over 25 years experience in giving his clients and friends the advice and service they truly need.
Our mission is to set the highest standard in the mortgage industry, a standard based on true integrity rather than a relative one. We are committed to true customer service - putting the people we serve first.  Take advantage of our expertise in the residential lending industry by applying online today. 
Give us a call today at 360-254-0909 for a free, personalized consultation.
Most of our clients apply online to allow us to review their unique situation. It is fast, secure and the easiest method. Why put it off?  Let us get started working for you!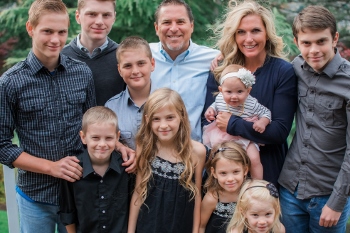 The Stefanski Family
The Starr Family